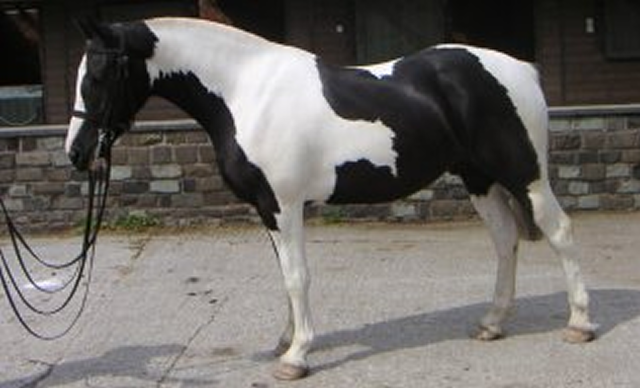 Here's……. Johnny!! He is a coloured lightweight show cob.
He is Leanne's horse.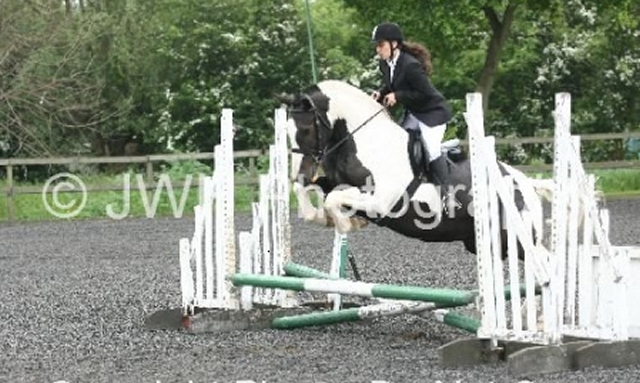 Johnny's first time out show jumping at Sykehouse Arena 2008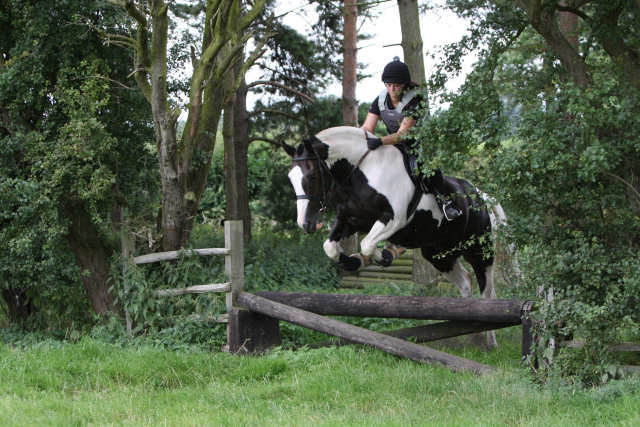 His first time out at Cross Country, Grange de Lings, Lincoln – see what happens next……….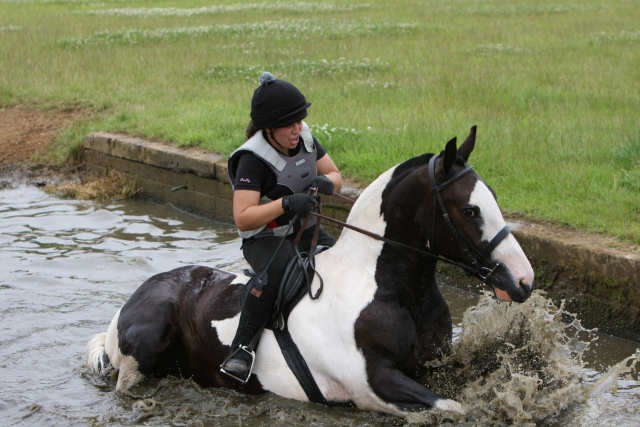 Ugh oh!!! He liked the water jump so much we wanted to take a bath!!!!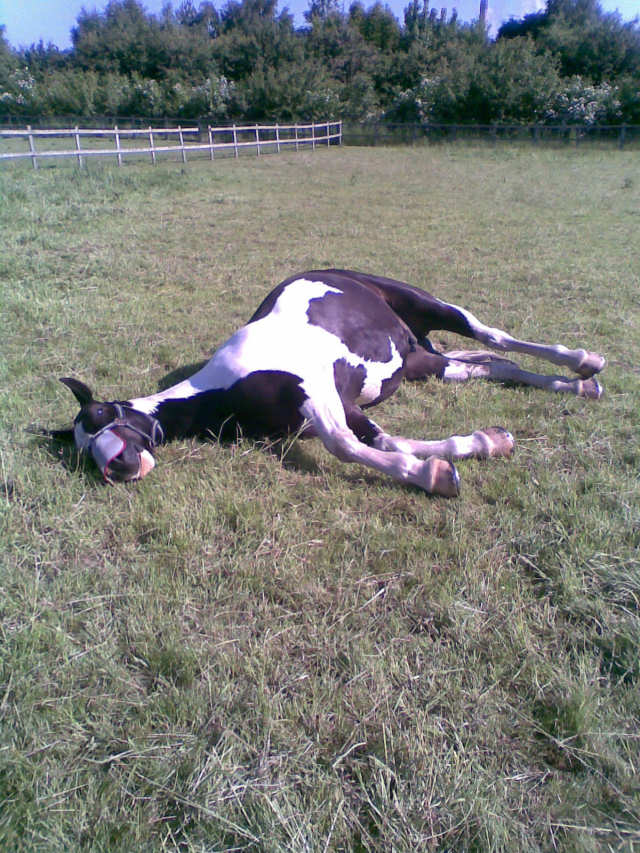 And….after an eventful weekend …finish off with a little snoozle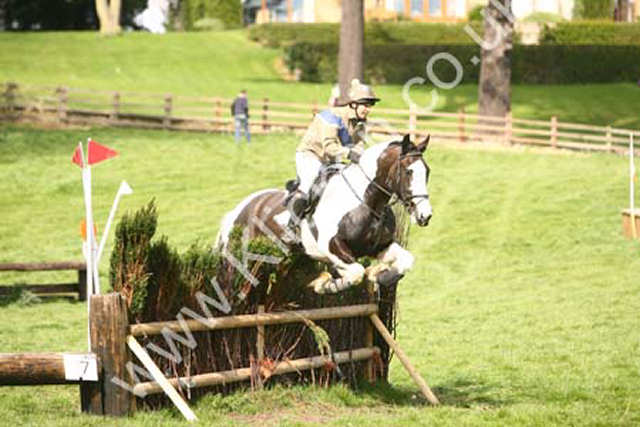 This is Leanne and Johnny at Campsall Cross Country March 2009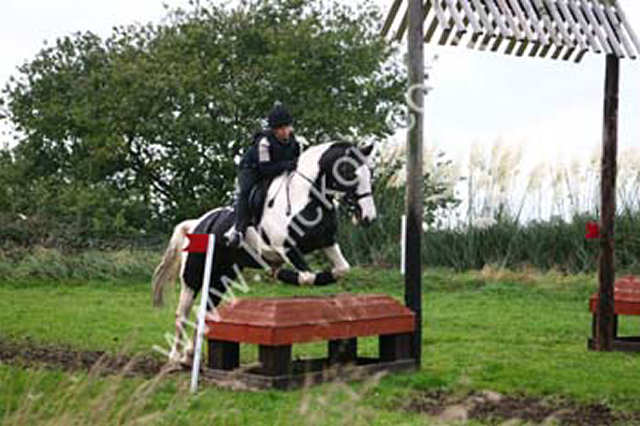 Epworth Cross Country Winter 2008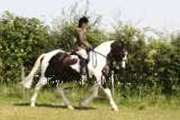 First season of ridden showing, Monk Fryston, North Yorkshire 2008